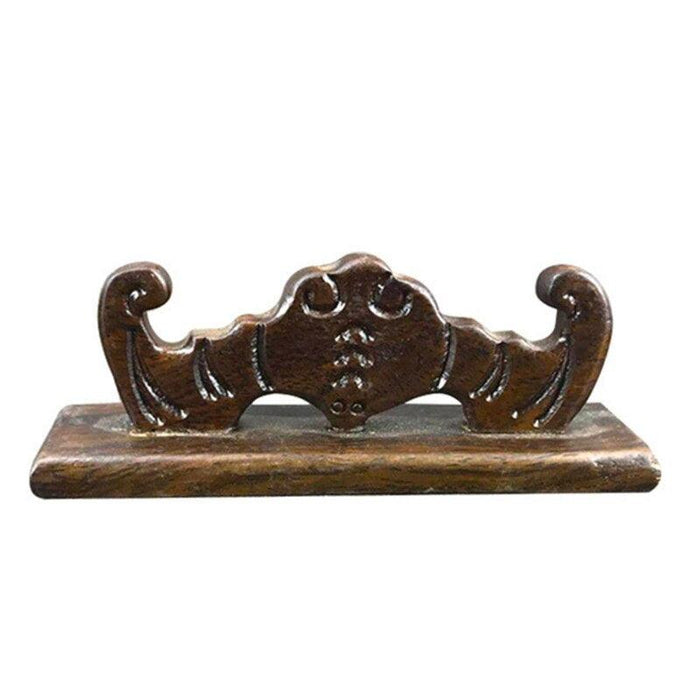 Vintage Calligraphy Writing Brush Pen Rest Holder
Original price
$14.99
-
Original price
$14.99
 Make the most of your space to keep your desktop organized, whether it is a study desk, business table, or bedside table. This Vintage Calligraphy Writing Brush Pen Rest Holder is suitable for organizing and storing in the house, workplace, or classroom, or to clean up bathroom sinks or kitchen countertops. Streamline your existence!
Features:

Quantity: 1pc

Style: Traditional Calligraphy Pen Rest

Material: Wooden
Sizes : 

Style 1: Approx. 130mm/5.11 inches

Style 2: Approx. 150mm/5.90 inches

Style 3: Approx. 105mm/4.13 inches

Style 4: Approx. 110mm/4.33 inches

Style 5: Approx. 100mm/3.93 inches

Style 6: Approx. 120mm/4.72 inches

Style 7: Approx. 135mm/5.31 inches
More About The Product:

Unique Design: This pen holder can accommodate several pens of various sizes. It is light in weight and adorable to look at. It Maintains the pens in a downright position to maintain their quality and speed up drying. 
Durable Material: It is composed of good quality material and safeguards your brushes from harm. It is great to keep pens, watercolor pens, and painting pencils organized. Moreover, it is easy to clean. Can be wiped with a damp cloth. 
Uses: Maintain a spotless desk and use the storage rack to easily and quickly locate the desired color. This paint rack is a good partner for you if you're writing an article or essay.