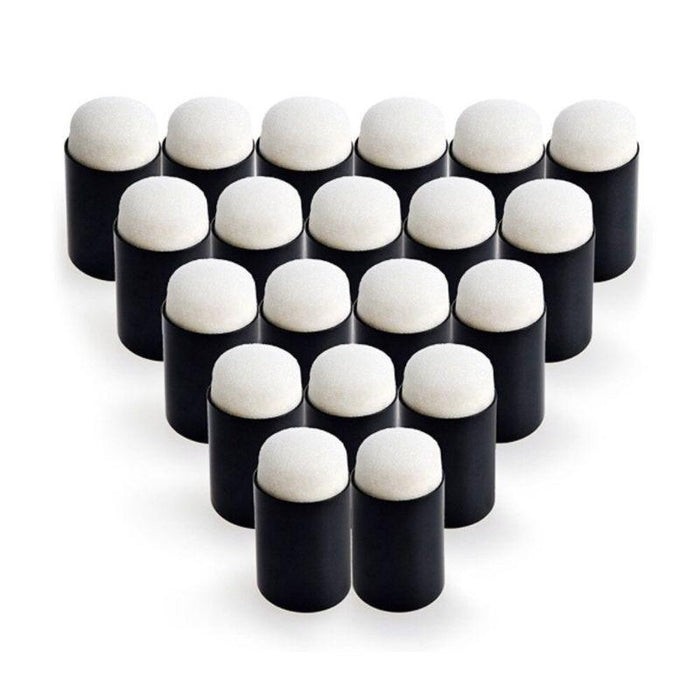 Sponge Daubers For Craft Stamp Painting
Original price
$9.99
-
Original price
$9.99
Enjoy making cards or other artwork on a variety of surfaces, including plain or colorful paper, stone, fabric, canvas, metal, a cup, or a body. This Sponge Daubers For Craft Stamp Painting is alcohol-free, water-based, non-toxic, non-bleeding, and has a kid-friendly design. The ink that has been intentionally created is opaque and long-lasting on most surfaces.
Features:
Head Material: sponge
Handle Material: plastic tube
Head diameter: 0.5inch/15mm
Handle length: 0.9inch/25mm
Package Included:

More About The Product:
Good Quality Material: They are made of acrylic paint with a lot of colors. On both light and dark surfaces, vivid, highly pigmented acrylic ink dries rapidly to leave a very durable opaque and glossy finish. The paint is UV-resistant, water-resistant, and non-toxic. The hues can even be blended. Wonderful for both indoor and outdoor use.
Paint Markers That Are Innovative: They were created to be the most advanced and adaptable paint markers ever. Perfect for accessorizing your shoes, totes, and clothing. Create one-of-a-kind presents for friends and family by personalizing coasters, mug paint markers, jars, and other DIY projects. widely applied to a variety of materials, including cloth, textiles, canvas, metal, pottery, treated wood, plastic, stone, terra-cotta, polymer clay, rock, and more. 
Can Be Great Gifts: These daubers are amazing options for gifting to your loved ones. These are non-toxic and will give anyone a great experience when it comes to painting your feelings out on a paper.