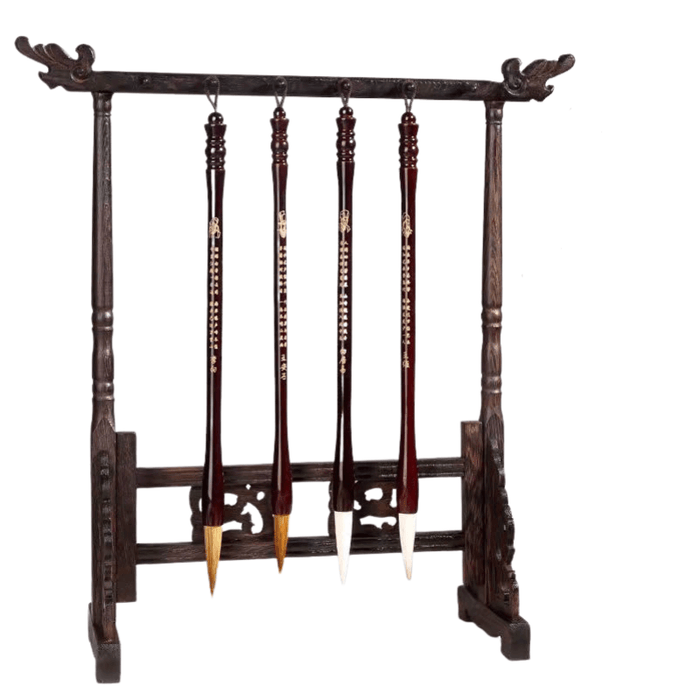 Solid Wood High-Quality Brush Pen Holder
Original price
$29.99
-
Original price
$29.99
The Solid Wood High-Quality Brush Pen Holder is stylish and lovely, and it is finished with a long-lasting coating that is anti-oxidizing and anti-rust so that it may withstand years of use. With this workplace decor, there is no assembly necessary; just unbox and go. Keep everything close at hand and in plain sight so you can quickly find what you need. This will help you be more productive and inventive throughout the day.
Features:
More About The Product:
Unique Design: This pen holder can accommodate several pens of various sizes. It is light in weight and adorable to look at. It Maintains the pens in a downright position to maintain their quality and speed up drying. 
Durable Material: It is composed of good quality material and safeguards your brushes from harm. It is great to keep pens, watercolor pens, and painting pencils organized. Moreover, it is easy to clean. Can be wiped with a damp cloth. 
Uses: Maintain a spotless desk and use the storage rack to easily and quickly locate the desired color. This paint rack is a good partner for you if you're writing an essay or article.