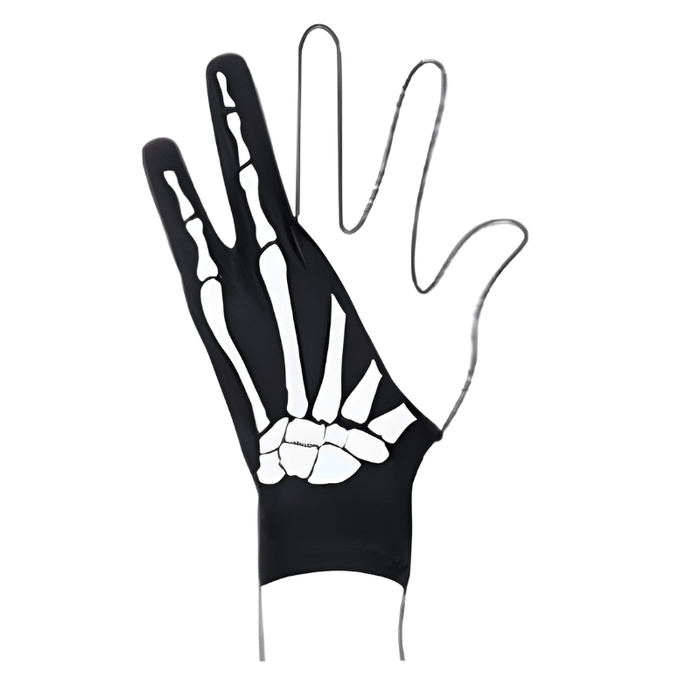 Skeleton Design Two-Finger Anti-Fouling Glove
Original price
$14.99
-
Original price
$14.99
Goodbye, fingerprints and smudgy screens! Our Skeleton Design Two-Finger Anti-Fouling Glove prevents the build-up of oils and dirt on your display surface by providing a reliable protective layer between the screen and your hand. It also reduces friction during drawing, painting, and photo editing.
Details :
Color: 

Black

Material: 

Lycra, nylon

Anti-fouling

Pattern: 

Two-finger

 
Size Length: 18-20cm 
Width: 6-8cm
More About The Product:
Artist Two-Figure Gloves: Two-finger drawing gloves significantly enhance the connection between the user and the interface by reducing friction between the hand and the tablet and enabling smooth gliding across the display surface. 
Anti-Fouling: It can stop your hand from causing scratches on a graphic tablet, a graphic monitor, or other goods. It is also helpful if you sweat a lot while you design a masterpiece.

Comfortable To Wear: Made from Soft material, It is extremely flexible and comfortable to work with. It can reduce friction between your hand and the surface.