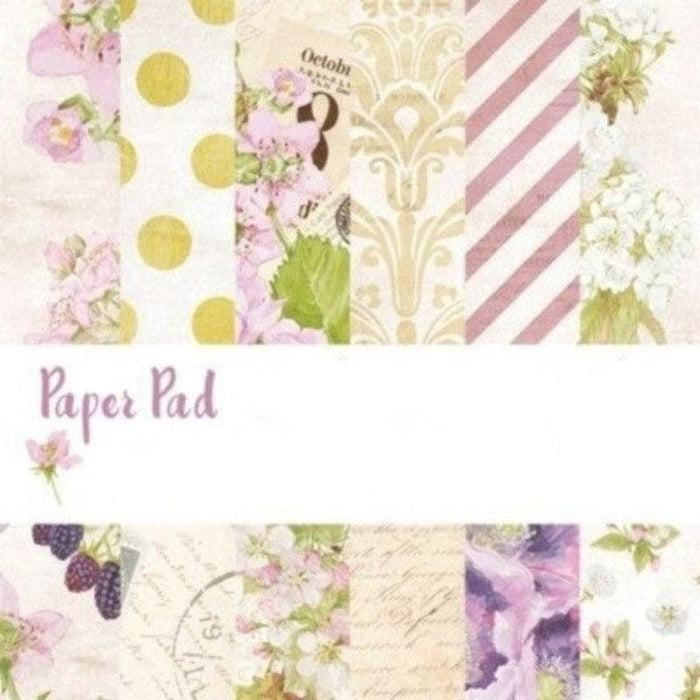 Rose Garden Scrapbook Paper Pad Set
Original price
$29.99
-
Original price
$29.99
Rose Garden Scrapbook Paper Pad Sets are thick paper sheets for creating greeting cards, scrapbooking patterns, and envelopes, among other things. Soft pastels, brilliant solids, and rich metallic hues are used in rich and vibrant prints. Ideal for collage art, scrapbooking, greeting cards, gift wrapping, and book covers.
Features:
Product: 10-inch paper pad
Material: 170gsm paper
Size: background paper (25.5cmx25.5cm)
Process: full-color printing
Weight: about 0.35 kg per package
Packaging:
1 set, including 24 sheets of pattern paper and 2 sheets of die-cut paper.
More About The Product:

Amazing Design: These are designed with large, eye-catching prints and gorgeous expressions to make it easy to notice the words and numbers even from a distance while keeping them locked in. They are made with great and vibrant plans that your kids will undoubtedly appreciate.
Great Material: Our Pastel papers are manufactured specifically with premium, sturdy card stock paper, smooth covering, and sprinkle-safe construction. Our small children's streak cards are printed in a sturdy box that will allow your children to easily keep their letter and number streak cards.
Great Way To Make Children Learn: We are all aware that learning is more effective when it is also enjoyable. The wooden squares can be arranged by kids and they can match the squares to the cards. It is an awesome approach for children to achieve skills with letters in order and numbers. It improves their color awareness, dexterity, and critical thinking skills, and it develops the foundation for a lifelong love of learning.