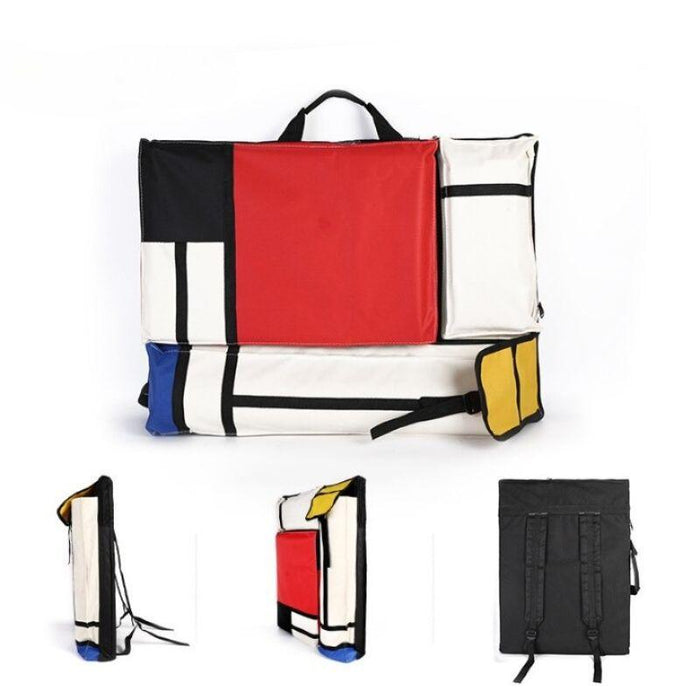 Large Travel Sketch Bag For Painting Board
Original price
$44.99
-
Original price
$44.99
For painters, students, and anybody else who needs to travel a drawing board or canvas, this Large Travel Sketch Bag For Painting Board is ideal. The bag is the ideal size to suit most drawing boards and canvases, measuring 65x50cm and constructed of sturdy canvas fabric. The bag also has several pockets and sections where you can put your art supplies and other necessities.
Features:
Material: Waterproof Oxford
Dimensions: 65 x 50cm
More About The Product: 
Attractive Built Quality: The art portfolio backpack is what you need if you dislike mornings yet believe that colors may make a world of difference. This bag, which is made of vibrant colors, may be used as a purse or a backpack. This gives you the choice to use your hands if your back ever becomes sore.
Waterproof Material: When it rains, your belongings are protected from becoming wet by the waterproof material used to make the interior of the bag. It features four distinct kinds of pockets, each of which has the capacity to contain a different item at any one moment, such as a drawing board, a laptop, a sketchbook, or pencils.
Comfortable To Carry: The shoulders of the canvas bag are joined, and the automatic knotting machine is used for reinforcement and beauty, and the quality is further ensured. The buckle of the strap can be freely changed to fit persons of different heights.