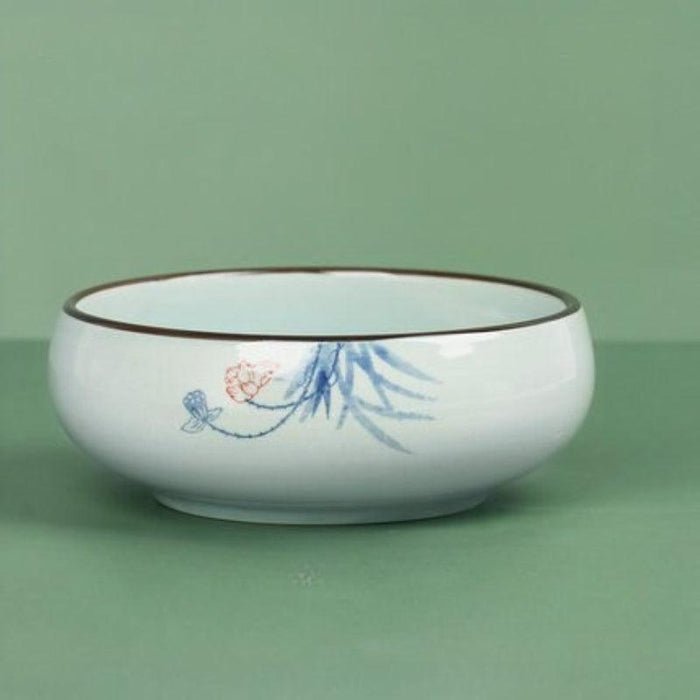 Ceramics Multi-Functional Writing Brush Washer
Original price
$34.99
-
Original price
$34.99
The distinctive Ceramics Multi-Functional Writing Brush Washer is a highly useful piece of equipment that may help you finish painting faster. It features a brush washer on the bottom so you can fast and easily clean your brushes. Two glass shelves in the holder serve as compartments for your ink sticks and brushes.
Size:
Style 1: 14.7cm*5.7cm*16cm
Style 2: 14.6cm*5.7cm*16.5cm
Style 3: 14.6cm*5.7cm*16.5cm
Style 4: 14.6cm*5.7cm*16.5cm
Style 5: 14.7cm*5.9cm*15cm
More About The Product: 
Easy Maintenance: The bowl is constructed of premium material that is safe, non-toxic, has a smooth surface and edge, is cozy to hold, is simple to clean, and can be used again. Before using, please remove the protective paper from both sides to obtain a transparent palette.
Ultimate Play And Learning: Painter palettes are frequently used in oil painting, gouache, acrylic painting, mixed watercolor, and other creative creations. They are appropriate for parties, costume parties, home décor, handicrafts, art classes, and other artistic endeavors. Kids, those who enjoy painting, craftsmen, and professional artists should all choose it.
For Everybody: Everyone, including adults and children, may use palettes of various sizes and shapes to express their boundless creative creativity. You will have a lovely family time.