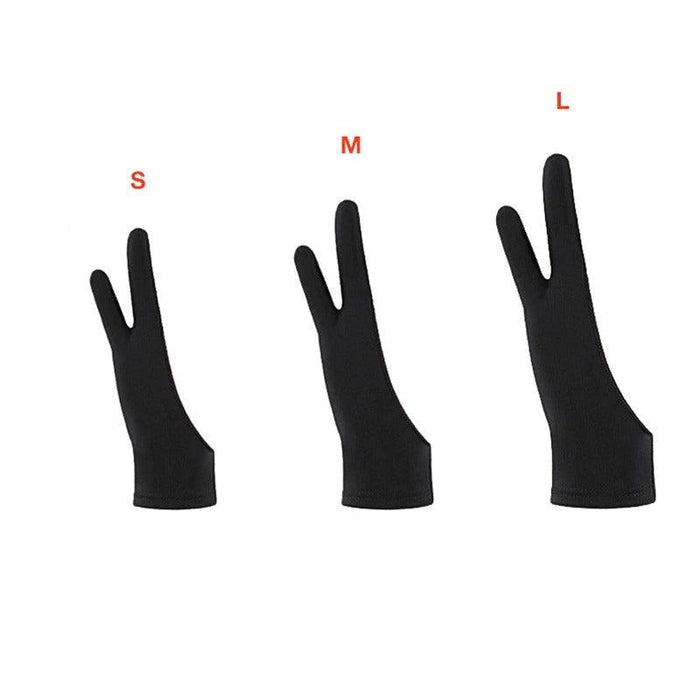 Anti-Touch Two-Finger Hand Painting Gloves
Original price
$9.99
-
Original price
$9.99
Anti-Touch Two-Finger Hand Painting Gloves is based on the surprising discovery that a touch screen will work on dry fingers but not when the hands are slightly moist. This makes drawing and writing with a stylus on an electronic gadget or any other tablet a frustrating experience. The gloves solve this problem by keeping your hands dry so you can focus on creating beautiful art instead of worrying about whether your hand is touching the screen.
Details :
Product type: single-layer anti fouling
Fabric: stretch breathable fabric
More About The Product:
Artist Two-Figure Gloves: Two-finger drawing gloves significantly enhance the connection between the user and the interface by reducing friction between the hand and the tablet and enabling smooth gliding across the display surface. 
Anti-Fouling: It can stop your hand from causing scratches on a graphic tablet, a graphic monitor, or other goods. It is also helpful if you sweat a lot while you design a masterpiece.

Comfortable To Wear: Made from Soft material, It is extremely flexible and comfortable to work with. It can reduce friction between your hand and the surface.
Size Chart:
| | | |
| --- | --- | --- |
| Size | Length | Width |
| S | 18cm | 7cm |
| M | 20cm | 8cm |
| L | 22cm | 8.5cm |