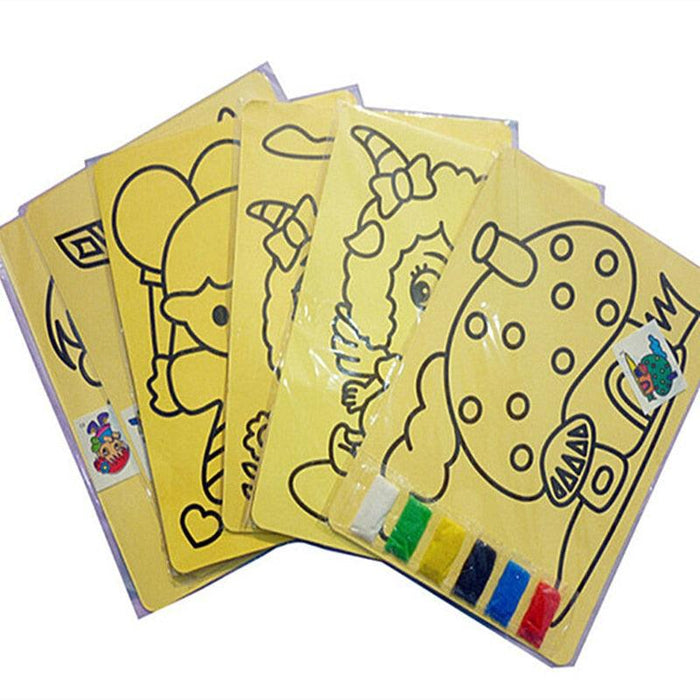 6 Pieces Sand Painting Craft Set
Original price
$24.99
-
Original price
$34.99
This 6 Piece Sand Painting Craft Set comes with a variety of exciting and brilliant colors that may be combined and matched to produce stunning original works of art. With the help of the supplied molding tool, you can easily create a range of various textures and shapes by molding the colored sand. This kit will assist you in producing some genuinely wonderful works of art, regardless of whether you are a budding artist or simply love doodling.
Features:
Package Includes:
Drawing Board with Colored Sand
Toothpick
More About The Product:
Ideal Art Set: This fantastic art kit comes with various coloring and sketching supplies for artists of all ages, but it is especially perfect for kids who enjoy doodling or wish to be inspired by and enjoy the thrill of painting.
Best For Gifting: The finest birthday or holiday present is this superb kids' drawing kit, which includes top-notch drawing tools. It is suitable for artists of all ages, but especially for those who like to doodle, encourage creativity, and enjoy sketching kids.
High-Quality: To produce homogeneous coloring, the art kit has a consistent texture and flawless adherence. The colors are vivid and distinct.