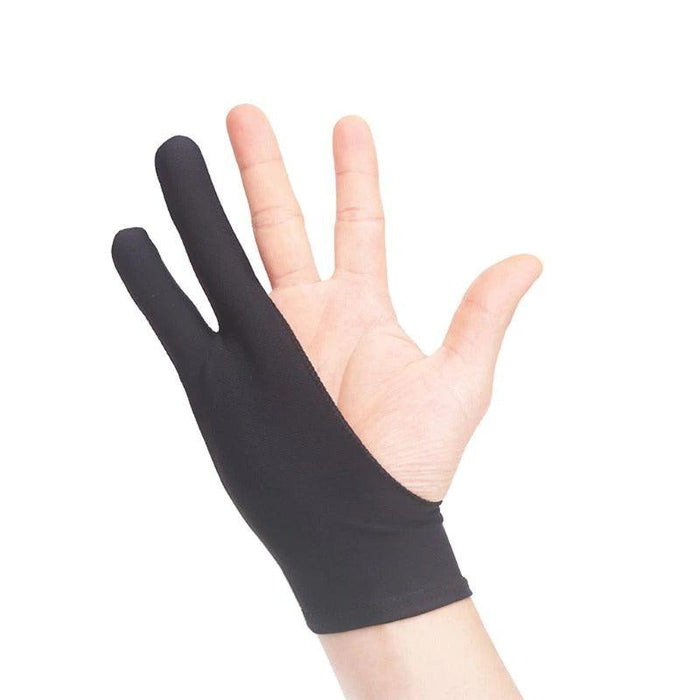 2 Fingers Drawing Glove Anti-Fouling
Original price
$14.99
-
Original price
$14.99
2 Fingers Drawing Glove Anti-Fouling are universally designed for both left and right hand, with a Velcro enclosure around the wrist. The Anti-Fouling glove is made from lycra anti-static material that can be worn for long periods of time without causing any skin irritation.
Details :
Size: Ring finger x little finger
S: 14.5x14cm(5.71x5.51in)
M: 16.5x14.5cm(6.5x5.71in)
Color: Black
Material: Lycra
Quantity: 1PC
More About The Product:
Artist Two-Figure Gloves: Two-finger drawing gloves significantly enhance the connection between the user and the interface by reducing friction between the hand and the tablet and enabling smooth gliding across the display surface. 
Anti-Fouling: It can stop your hand from causing scratches on a graphic tablet, a graphic monitor, or other goods. It is also helpful if you sweat a lot while you design a masterpiece.

Comfortable To Wear: Made from Soft material, It is extremely flexible and comfortable to work with. It can reduce friction between your hand and the surface.